07/22/07 66 W, 1 I - + 22 - 11 Friday Morning's Fire
Abandoned house in the 5100 block of Faison Ridge Lane. Eastern Wake, New Hope, and Wendell. Lee posted pics this morning.
Wake County real estate records
tell some more of the story. Addressed 5120 Old Faison Road. Built 1917. Single-story with 3,114 square-feet. Probably occupied until the bypass was built. Here's a
picture of the building
. Here's a
Google aerial photo
.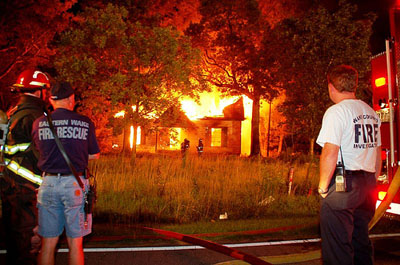 ---
What was they list of units on scene. Also did they ise tanker shuttle or was there a hydryant
4447 - 07/31/07 - 17:33