03/20/08 50 W, 1 I - + 10 - 12 Strange Poles?
What's the purpose of those enormous, rust-colored, pulley-equipped poles being erected around the Fairgrounds? From a reader, it's 230KV tap line from Progress Energy. Thing's been planned for years. Here's
more information including a map
. Wonder how they'll string the lines? Helicopter?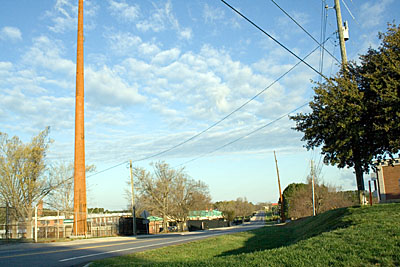 ---
How about those fake, ugly, trees up on Wakefield Pines Dr and the one in cary close to Harrison Avnue
4447 - 03/20/08 - 09:15