04/25/09 91 W, 1 I - + 19 - 14 Brassfield Fire Department Barbecue Today
Last minute notice for folks in or headed toward Granville County. The Brassfield Fire Department is conducting their 26th Annual Ladies Auxiliary Day Fundraiser at the Brassfield fire station,
1680 Highway 98
in Franklinton. BBQ pork and BBQ chicken plates are being sold, 11:00 a.m. to 7:00 p.m. All you can eat!
See this flyer for more information
. BFD, for the trivia-minded, was the destination of a military truck-turned-fire engine that first served Durham Highway, and then Falls when they started.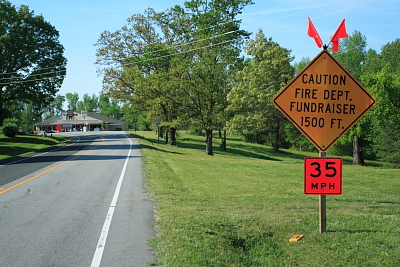 ---