05/14/09 149 W, 1 I - + 12 - 8 History Workshop at Fire Rescue Expo, August 21
Mark your calendars; book your rooms. The state fireman's convention returns to Raleigh this year, and Yours Truly is a workshop presenter. On Friday, August 21, at the Raleigh Convention Center, Historian Mike Legeros conducts a workshop on the history of firefighting in North Carolina. The event is 9:00 a.m. to 10:30 a.m.
He'll present information, answer questions, and lead discussions on the history of fire protection in Raleigh, and other cities and towns. Historical topics to range from fire department to fire apparatus to even researching history itself. Bring your questions, or your own histories, and join the discussion!
Visit the South Atlantic Fire Rescue Expo web site for more information, including the full program schedule. And watch the blog. We'll post an outline ahead of time, and maybe some other stuff. See you there!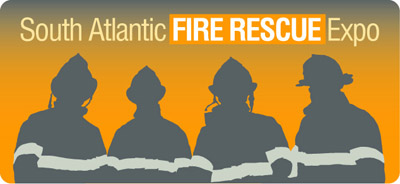 ---