08/30/09 140 W, 1 I - + 20 - 13 American Tobacco Historic District
Speaking of factories and history, Saturday night saw Mr. and Mrs. Blogger exploring the
American Tobacco Historic District
in downtown Durham. The registered historic site was part of the
America Tobacco Company
, once the largest tobacco company in the world. The completely renovated commercial and entertainment campus dates to the early 20th century, with the first buildings built in the late 1870s.
This incredibly detailed Endangered Durham posting
tells and shows the story of the complex. The posting has maps and diagrams and both street-level and aerial photos. Two stunning photos show before and after the facade of the Old Bull building(s) was covered with pink metal in 1965. That hideousness was removed in recent years. Pay a visit, then read about the history. It's well worth your time.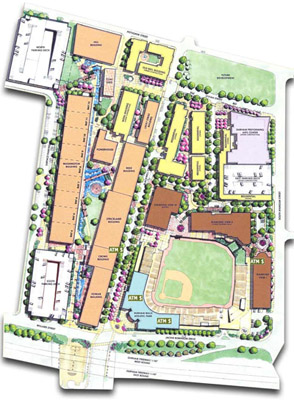 ---