11/01/09 213 W, 2 I - + 17 - 9 Haw Creek Fire Department / Asheville Station 12
One of Buncombe County's rural fire departments closed its doors this summer. Haw Creek Fire Department ceased operation on July 1, 2009. The district was split between Asheville and Reems Creek. Or, specifically, Reems Creek's second station at Beaverdam. (Did Riceville also receive some of their district?) The building at
880 New Haw Creek Road
and two pieces of apparatus were transferred to Asheville, which opened the facility as Station 12
1
. A third piece of apparatus, a pumper-tanker, was transferred to Reems Creek. Haw Creek's fourth piece of apparatus was sold to Fairview Fire Department. HCFD was organized in 1962 by a dozen charter members, and originally answered calls from the city limits around Tunnel Road to as far out as Swannanoa and Fairview. They had some 20-25 members on the roster at the end, paid and volunteer. The Asheville
Citizen-Times
covered the closing, and here's a
gallery of photos
of the closing dinner at HCFD. Sources are varied for this one, so western readers please correct as needed.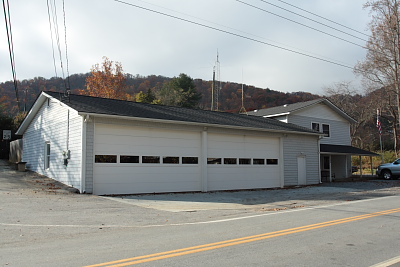 1Google finds a city planning document
that tells of additional AFD station plans, including a pilot project utilizing old Station 4 at 300 Merrimon Avenue as Station 13, and purchasing land on Sand Hills Road for Station 14.
---