04/11/10 79 W, 1 I - + 5 - 5 Volunteers
Bay Leaf Fire Department at house fire at
2105 Millpine Drive
. Car 1 arriving at a two-story, wood-frame dwelling with 2,369 square-feet. Fire showing through roof. Pumper 251 first apparatus on scene. Interior attack into attic. Water point and drop tank prepared. Fire controlled prior to water shuttle ops. Units on scene included P251, P366, P122, L25, A12, C1, C12, EMS 122, EMS 12, D4.
Preliminary photos by Legeros posted
. More later from both Mike and Lee.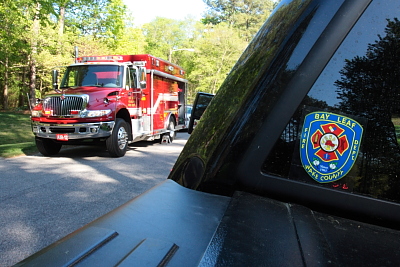 ---
Good job!
ab - 04/12/10 - 10:32
Indeed – and a great group of people too!!
A.C. Rich - 04/13/10 - 18:55