07/16/10 72 W, 1 I - + 6 - 5 Philly Firehouses in Watercolor
And here's a collection of watercolor images
of Philadelphia firehouses by Granville Perkins. They number 55 and were probably painted around the 1860s. The originals are housed in the Granville Perkins Collection at the Free Library of Philadelphia.
Or view a version on Flickr
. The latter has the name and address noted for each. Would be easy enough to compile. Must. Resist.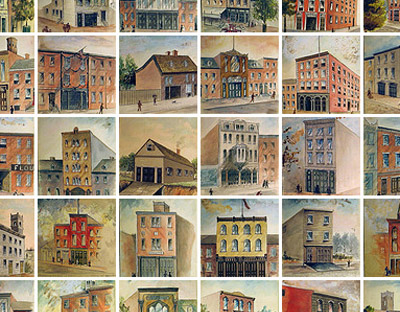 ---
Rolling Closures A Possibility For Fire Department
http://cbs3.com/local/Philadelphia.Fire...
Joe Brady (Email) (Web Site) - 07/16/10 - 07:16