07/22/10 58 W, 1 I - + 4 - 3 High Pressure Fire Service
Reporting from the road. Close view of Philadelphia's high-pressure water system pumping station building at the east end of Race Street, at the waterfront. Supplied a special water system for firefighting downtown.
Read this historical article via Google Books about such systems
, including Philly's.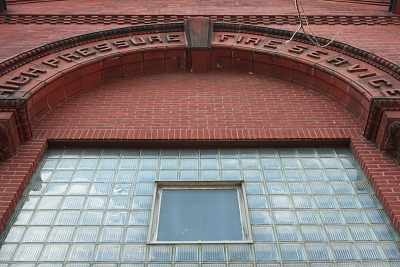 ---