08/21/10 58 W, 1 I - + 11 - 5 Recognize This Person?
This person, probably a firefighter, appeared in a
1936 group photo
of the North Carolina State Firemen's Association. Someone's inquired if we can identify the person. They're trying to find a man who died at age 45 and at least two-generations ago. Likely from the Charlotte area. Ring any bells?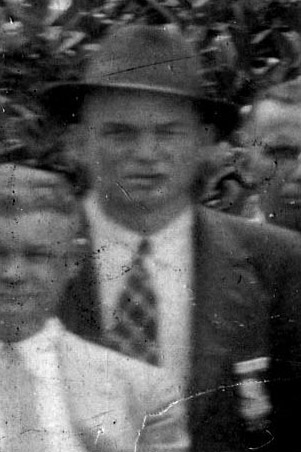 ---