11/09/10 248 W, 1 I - + 6 - 3 Newell Fire Department in Mecklenburg County Closing in 2011
Found by FireNews, the Charlotte Observer reported Saturday that the Board of Directors of the Newell Fire Department in Mecklenburg County decided in September to terminate its contract with the county effective June 30, 2011. They are currently protecting 1,250 homes and businesses.
The Newell fire district spans only 2.5 square miles. Their district has shrank over time, due to annexations. Notes the Chief, "We actually have to drive past a Charlotte fire station every time we go on a call." There are nearly 20 other independent fire departments also serving in Mecklenburg County, notes the article. Read the story.
We've blogged before about the history of Charlotte annexations, and the changes in rural fire service in Mecklenburg County. Some of the now-gone private departments: Carmel FD, Derita FD, Hickory Grove FD, Moores Chapel FD, Oakhurst FD, Pinoca FD, Route No. 10 FD, Sharon FD, Statesville Road FD, Wilkinson Boulevard FD, and Woodlawn FD.
Here's a county map from 1959 that we blogged about, as well as a history of Wilkinson Boulevard, also from a prior post. Read about those departments, or see photos of old stations still standing.
How does this history relate to Wake County? That one's easy. The private departments here will likely be following the same historical roads paved in Charlotte, as well as the state's other expanding cities. Fayetteville. Greensboro. Wilmington. Etcetera. More later on Newell FD, and their many decades of history.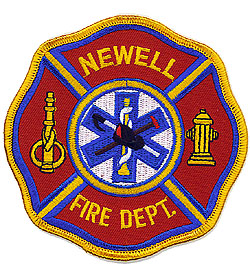 ---