04/20/11 82 W, 1 I - + 1 - 3 Storm Photos Still Posting
Still updating photos taken on Saturday and Sunday, after the storms and tornado that struck the Capitol City. Thanks for your patience. Hope to have everything processed and posted by the end of the week. Took around 1,700 images.
See what's been posted so far
. After that, maybe some reflections on photography challenges during severe weather. Such as the art of carrying and/or using a giant umbrella while taking scene photos.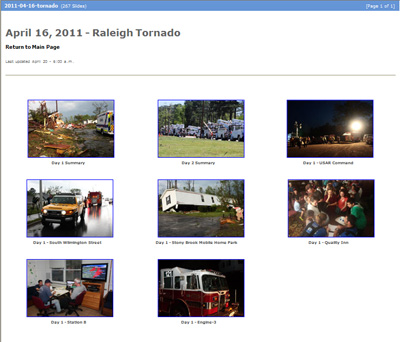 ---
Your day 1 – Engine 3 link isnt working. It is pulling the same set that is used for Day 1 – Stony Brook Mobile Home park.
A.S. Meier - 04/20/11 - 09:55