07/30/11 107 W, 1 I - + 3 - 4 Raleigh Police, Firefighters Go Pink in Softball Fundraiser on Sunday
Read this News & Observer article
about the Pink Diamond Classic softball game Sunday, where Raleigh police and firefighters will play against the King and His Court, a renowned four-man exhibition team in one of their final games. The event starts at 3:00 p.m. on Sunday, July 31, at the The Curtis Jacqueline Dail Softball Stadium,
2481 Cates Avenue
, Raleigh, on the North Carolina State University campus Admission and parking are free. The event is a fundraiser to benefit the
Kay Yow Cancer Fund
. Thanks to Mrs. Blogger for finding this one.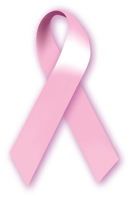 ---