09/04/11 178 W, 1 I - + 8 - 3 "Samantha" Starts Dispatching Charlotte Fire Calls
For your Sunday morning viewing,
here's a WSCO-TV story
about the Charlotte Fire Department's new automated dispatching system. The call her Samantha, and the $1.4 million computer system was recently placed in service. (Observe the magic word "recently" in that sentence. Can mean weeks. Can mean a couple months. Think it's the latter for this system.) The story also talks about time savings with the new system, and they even conducted a time test between live and computer. Alas, some of the language of the story is a little confusing. Can't quite tell if they mean seperate calls (incidents) when they say seperate callers (for the same or different incidents). The Charlotte Fire Department has its own dispatchers.
Here's the sparse web site
for their Communications division. Maybe readers can tell more about their operations, and how they work. (And they may have already. Seems like reader comments have covered that topic a couple years ago. Time to search through our back issues...)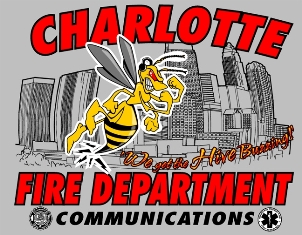 ---
Samantha cant touch my skills. Besides, my voice is sexier.
Locution - 09/05/11 - 11:23
Yeah but your voice is ebonic.
Samantha pronounces her words much more clear and concise.
Buckwheat - 09/08/11 - 17:55
We need side-by-side examples. Anyone got audio files for both handy?
Legeros - 09/08/11 - 18:46