09/11/11 122 W, 3 I - + 5 - 1 Scenes From Today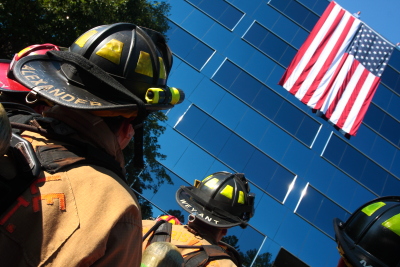 Firefighters watch as a flag is unfurled at 1 Copley Drive in Morrisville, site of this morning's 9/11 Memorial Stair Climb. Some 40 firefighters from as far away as Virgina participated in the event, one of several dozen memorial stair climbs that took place today around the country.
See those photos
.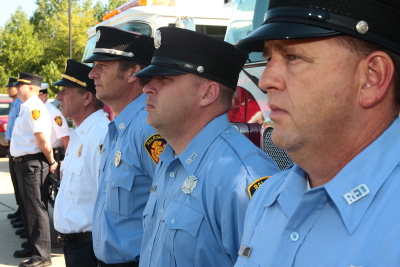 A moment of silence was observed at all Raleigh fire stations at 9:59 a.m. this morning, the time of the South Tower collapse on 9/11. Pictured is Ladder 24 and Engine 24.
See more photos
.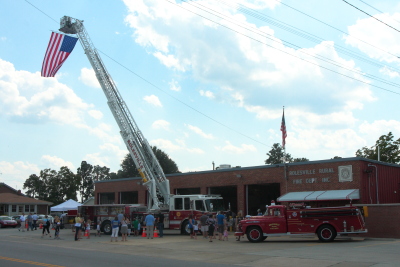 Visitors filled the Rolesville fire station for an afternoon fireman's day and dedication ceremony of Ladder 15.
---