10/03/11 79 W, 1 I - + 5 - 1 Really High Sticks?
While reading
Statter911's Sunday coverage of a San Diego structure fire
, and two video clips including raw footage therein, noticed these two sticks deployed. Wow, they look really high!. Is that a trick of the camera, or just... how it usually looks? Guess I have been seeing too much big-city fire footage lately, and am used to seeing skyscrapers or other tall buildings in the background. Happy Monday.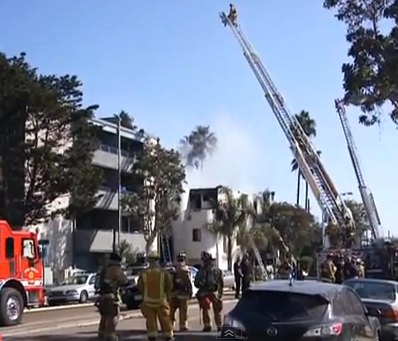 ---
According to their website San Diego Fire department has 12 front line aerials spanning from 75 feet to 100 feet tall.
stretch - 10/03/11 - 08:52