12/02/11 73 W, 1 I - + 4 - 3 Top This Trailer Hitch
Here's the ultimate automotive accessory for firefighters, past or present. This one comes from DJ, one of our longtime readers and a blogger himself. His license plate echoes his site name,
9-ECHO-1
. And his background in firefighting stretches back decades, such as when he worked at Raleigh-Durham Airport and volunteered at Yrac Fire Department. Looks like the perfect holiday gift to me.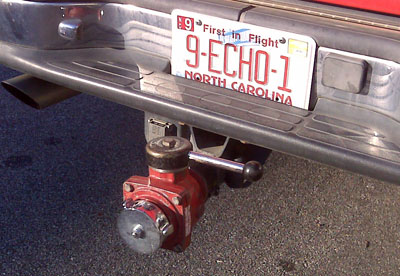 ---