11/25/12 191 W, 2 I - + 5 - 8 Another Fuel Pump at a Old Station
Noticed this this morning, a hand-cranked fuel pump at old Station 1 on West Morgan Street. Add that to the list of Raleigh fire stations that had fuel pumps. When was the photo taken? That's a good question. The North Carolina State Archives records the date as July 1928, and the source as Bill Uzzle. Description recorded as fire engine in front of fire station. Call number N.97.9.129.
But notice the white building to the right. That's the Revenue Building, which was expanded beginning in 1938. The fire station's tower was demolished in March 1938, and an extension of the Revenue Building occupied the space left by the tower and an alley that existed between the two. See this posting with a photo showing the tower and the alley. No alley is visible in the photo, which suggests this picture was made in 1938 or later.
Maybe the date citation was incorrectly recorded, and meant July 1938. (Would that section of the Revenue Building have been built from scratch in just four months?)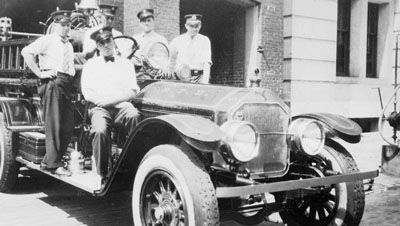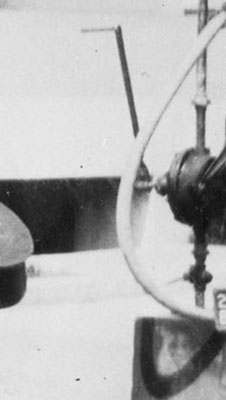 ---