05/28/13 273 W, 6 I - + 8 - 10 UPDATED: Former and Historic Firehouses of Atlanta
May 28
My research document is complete (for now) and has been posted on my history site. The PDF document lists all engine houses, past and present. Plus apparatus rosters. Other facilities to be added, shop, training, etc. And when's the trip to take pictures? Probably next year.
March 13
Here's my newest research project: historic and former firehouses of Atlanta. Found a half-dozen former houses so far. Might be another one or two still standing. (And perhaps a mess of former Fulton County fire stations.) Plus a couple active stations from the 1920s, and a bunch from the 1950s and early 1960s. Looks like that was an expansion period for the city. (My definition of historic is fifty years or older.)
Sources are a trio of Atlanta Fire Department history books that should arrive any day, plus a station history provided by a retired member of the department. Thanks, Chief! This is an idle pursuit. Might finish this year. Might finish next year. Alas, there's still plenty on my historical plate at present. But it's fun to chase butterflies some times.
Top to bottom are Old Station 4 at 124 Ellis Street (1959 to 2001), old Station 6 at 39 Boulevard NE (1894 to 1991), old Station 7 at 535 West Whitehall Street SW (1910 to ?), Old Station 13 at 447 Flat Shoals Avenue SE (1921 to 2010), old Station 16 at 824 Marietta Street (1915 to 1963), and old Station 17 at 1384 Gordon Street (1921 to 1976). Photos from Google Maps.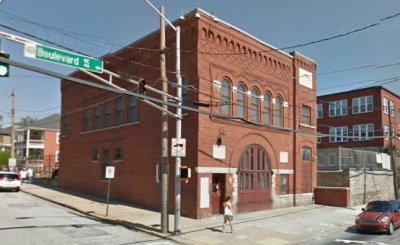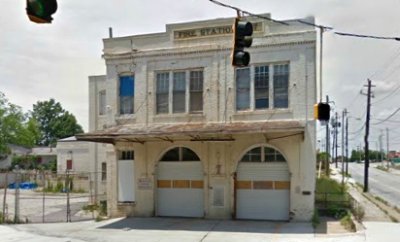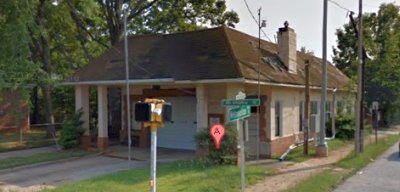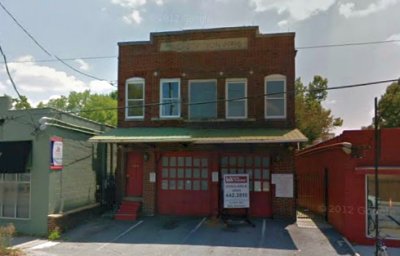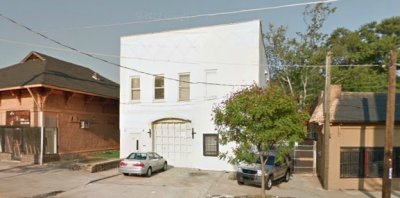 ---
Mike, Check out "Engine 11 Tavern" in Atlanta. It's a really cool spot that has kept a lot of the traditional decorations of the old firehouse. I can only assume that it is former firehouse #11 but I have no documents to prove that. I am attaching a google map picture of it. I'm sure you haven't overlooked this one but I didn't see that you had it yet. It's address is 30 North Ave NE, Atlanta, GA. Enjoy.

https://maps.google.com/maps?hl=en&sugexp=les%3B&gs_rn=5&gs_ri=psy-ab&tok=IjddRU-Vi4jNB5LxY60juw&cp=10&gs_id=12&xhr=t&q=engine+11+atlanta&safe=off&biw=1366&bih=690&bav=on.2,or.r_qf.&bvm=bv.43287494,d.eWU&wrapid=tljp1363178185852018&um=1&ie=UTF-8&sa=N&tab=wl
Ben Davis - 03/13/13 - 09:49
Yes Ben the Engine 11 Tavern is a good restaurant, it was formerly "The Spotted Dog" which served some good food also… The owner took us all thru it, from basement to attic… History all over that building… Its a shame that Atlanta condemned it prior to the 96" Olympics..
Jim - 05/29/13 - 18:36
hey Lee, You got some good info there… Having done and continuing my own research of the History of the Atlanta Fire Dept. it is pain staking and involves many man hrs and quite a few gals of gas… I have info and photos of every sta. past and present as well as photos of location and approx. locations of past stations gathered with the help of History books, Sanborn maps, Atlanta History Center, talking to friends in the AFD. If there is anything I can help you with please feel free to contact me…
Jim Kay - 05/30/13 - 14:30