07/13/13 277 W, 3 I - + 2 - 1 Last Night's Railroad Incident
Last night about 8:40 p.m., the engineer of an inbound Amtrak train reported that they struck a person alongside the tracks at the Beryl Road crossing, just south Hillsborough Street. The incident was dispatched at the intersection of Royal and Hillsborough streets, which is just north of the Royal Street crossing. Fire, police, and EMS units responded to the Beryl Road crossing, the Royal Street crossing, and the Gorman Street bridge.
As the stopped train was located just east of Gorman Street, most units relocated to the bridge. Command was established by Car 20 and a number of units staged at that location. Rescue 1 for lights and Battalion 5 relocated to the Royal Street crossing. Squad 14 for lights relocated to the Beryl Road crossing. Crews began searching on foot, proceeding west from Gorman Street and east from Blue Ridge Road. They utilized hand lights and thermal imaging cameras.
A purse and belongings were found just east of the Beryl Road crossing. Crews concentrated searching in that area, including utilizing the lights of an outbound CSX freight train that had been stopped. No patient was found. Dispatched about 8:40 p.m., units began clearing about ninety minutes later. The patient, an adult female who was also the subject of a Silver Alert, was later located. She admitted that she was nearly struck by the train. Units on scene included E8, L7, Sq14, R1, B3, B5, C20, EMS 16, EMS 13, EMS 8, EMS 3, M94, D1, D5, Logistics 1. See more photos by Mike Legeros. Related news stories on WRAL and WTVD.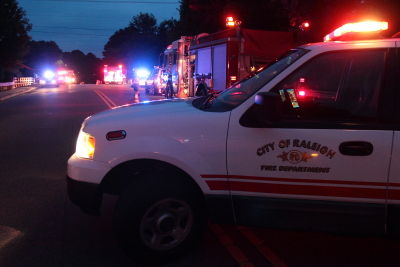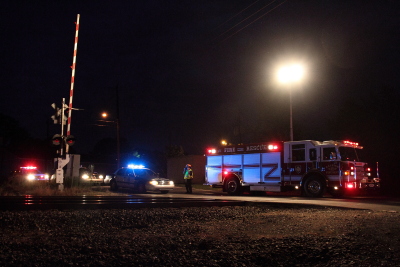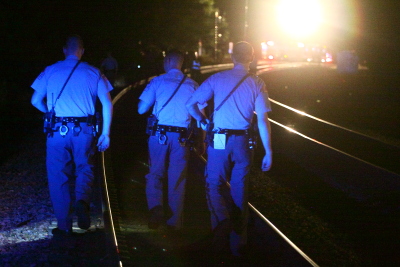 ---