10/19/13 306 W, 1 I - + 4 - 3 UPDATED: New Hanover County Fire Captain Dies During Training
October 19
A memorial service for Captain Heath will be conducted today, Saturday, in Wilmington. The service starts at 1:00 p.m. at the Port City Community Church at 250 Vision Drive. Apparatus planning on attending should arrive by 11:30 a.m. After the service, Capt. Heath will be transported to Concord, NC. The route will pass Raleigh. Numerous fire departments along the route are planning to position apparatus at overpasses.
Captain Heath will be buried tomorrow, Sunday. The service starts at 3:00 p.m. at First Assembly Church, 150 Warren C. Coleman, Concord. All honor guard members and apparatus attending are to be at the church by 1:30 p.m.
See this FireNews.net story for contact numbers, as well as travel maps. The route past Raleigh includes a fuel stop in Mebane.
October 14
From this FireNews.net story, New Hanover County Fire Department Captain David A. Heath died of an apparent heart attack during a training exercise today. He collapsed shortly after 4:00 p.m. His colleagues immediately performed CPR, applied a defibrillator, and instituted advance life support measures. Heath was 48 years old, and a ten-year veteran of the department. He was assigned to the Professional Development Division, and assigned to Station 17.
Prior to his tenure in New Hanover County, Heath was a career member of the Morrisville Fire Department. He held the rank of the Lieutenant and Engineer. He also worked as a firefighter for the City of Wilson, and was a member of the Raleigh Fire Department from January 8, 1996, to March 11, 1999. He also volunteered with Durham Highway and Six Forks fire departments.
See also similar stories from the Star-News and WWAY-TV, both of which are based on the press release from New Hanover County.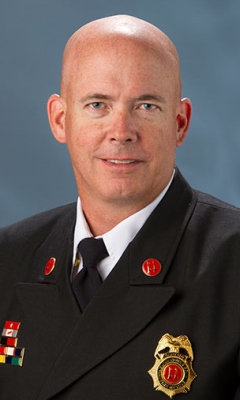 ---
Funeral arrangements Saturday.

http://www.wect.com/story/23688810/firef..
Ryan - 10/17/13 - 19:20