03/30/14 114 W, 1 I - + 6 - 12 Raleigh Fire Department Expands Office Space
Earlier this month, the Raleigh Fire Department expanded its office space at the Dillon Building on West Martin Street. The Operations Division and part of the IT team moved into a newly renovated space on the building's mezzanine level. Relocated from the second floor offices were the Assistant of Chief of Operations, his aide, the Division Chiefs, their aides, the Payroll Specialist, and two IT team members. There's also a small kitchen, and some flexible working areas. The space can also be used as an emergency operations center.
See photos
from a couple weeks ago. And here's a picture from Friday.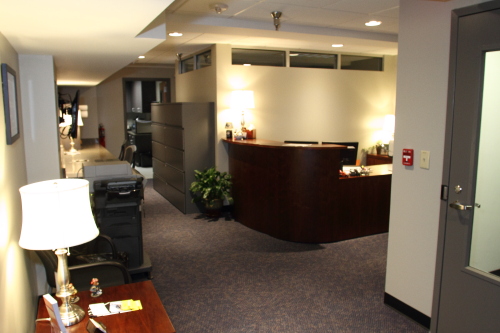 ---