12/15/14 146 W, 1 I - + 7 - 4 Help Wanted - Are You a Former Morrisville Firefighter?
The Morrisville Fire Department is preparing to celebrate their 60th anniversary next year. And they're compiling an anniversary roster of every volunteer, paid, and career member in the fire department's history.
Are you a former Morrisville firefighter? Please take a look at this document (PDF). Verify your name and period of service. And of course, please advise if you're not listed!
Also, your contact information is requested, as well as a photo. (Anything from a snapshot to formal portrait, please.) They're trying to collect photos of every prior member.
The contact is Firefighter Brian Oliver, boliver@townofmorrisville.org. The deadline is December 31, 2014.
More information is forthcoming about their anniversary plans. Stay tuned and thanks for your help.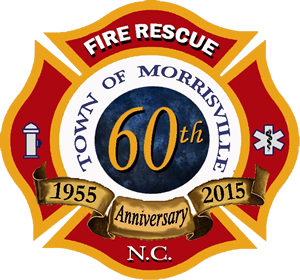 ---
I worked with Tony Chiotakis, and then Mike Chambers. Took a really good confined space class in February 1998. Gave me confidence to conduct confined space duties/rescues. Learned to drive Morrisville Truck one, which one day became Clayton Rescue One. Large truck. Helped to clean out the pond where the current station sits on highway 54. Was an old site for overnight travelers.
Mike Wallace (Email) - 12/15/14 - 21:56
I worked part time for Morrisville FD from 1998 to 1994
Timothy Luther (Email) - 12/16/14 - 13:25
Part-time early 93 to late 96.
A.C. Rich - 12/17/14 - 22:18