09/23/15 129 W, 1 I - + 8 - 4 Monday's Apparatus Accident in Watauga County
On Monday, a Watagua County fire truck was involved in an accident.
Reports this BlueRidgeNow story by Steve Frank
, the Stewart Simmons Fire Department unit ran off Elk Creek Road about a mile south of the Blue Ridge Parkway. The apparatus rolled down a long embankment. The firefighter operating the vehicle reported himself uninjured, but was taken to the hospital to be checked out. Notes the story, the truck was stablized with the help of a wrecker. Then a stokes basket was lowered, to bring the firefighter to the surface. Watuga Rescue and other Stewart Simmons firefighters were also on scene. See more photos in the form of an animated gif
in the story
.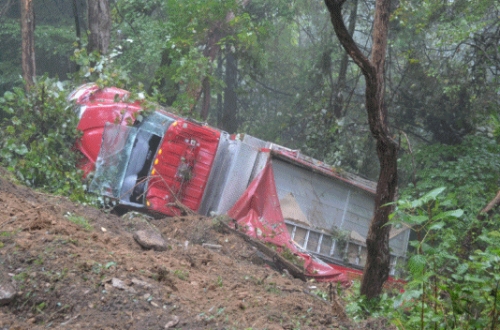 ---