07/29/09 165 W, 1 I - + 11 - 11 How I Spent My Summer Vacation
We're working through the photos from last week. Four sets have been posted so far: Baltimore Fire Expo, Baltimore Fire Museum, Charlottesville Rescue Squad, and Richmond historic and former firehouses. More Baltimore coming, such as the below dockside shot. DC coming too. Stats from the trip? Drove just under 1,300 miles. Photographed some 77 stations. Stayed six nights in two towns. Paid tolls on roads eight times, including six tunnel trips. Dined in Little Italy three times. Bought two lottery tickets. Visited two fire museums, one zoo, and a IKEA1. Listened to 1.25 audio books, Erik Larson's "Thunderstruck" and Bill Bryson's "Shakespeare, The World as Stage." They're about the history of wireless telegraph and the Bard, respectively.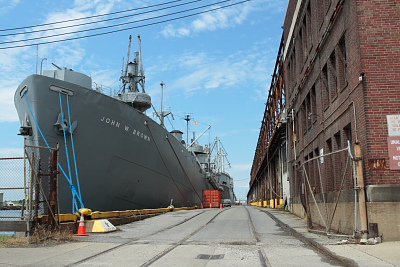 1Other attractions included Union Station in DC, downtown Alexandria, VA, and Cancun Cantina in Hanover, MD. Best country bar ever, that's also smoke-free by law. Two-stepped for hours.
---
Here in Cancun we have a different type of Cantinas,(cancun cantina) we need more about the bands, and why do you have that "Cancun Cantina"? anyway is fun, can you please post Cancun cantina videos or picts?
cancun cantina` (Email) (Web Site) - 08/25/09 - 14:01