09/29/09 68 W, 1 I - + 10 - 12 American LaFrance From Summerdale, NJ?
There's a 1971 American LaFrance 1000 Series pumper from Summerdale, NJ, that's been seen driving around the state. Supposedly still has the department name on the side of the rig. A retired SFD member who lives in the Carolinas would love to talk to the owner. Anyone know anything? Drop a line to
alfowners@live.com
. Thanks in advance.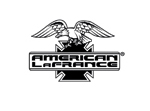 ---