07/24/10 99 W, 1 I - + 5 - 2 Stop / Steadman / Special Operations
That mystery apparatus is Rescue 1 at the Steadman Station on South Eutaw Street, and around the corner from the Baltimore Convention Center. Wonder how many visitors they'll get this week? Or, heck, how many t-shirts they'll sell??
The station's also home to Special Operations. Check out their newer collapse unit as photographed by Hungrybus, a 2008 Freightliner M2/Morgan with powered lifts on the side, and in the rear. It replaced a 1984 International box truck. See more of HB's photos of BFD specialty units.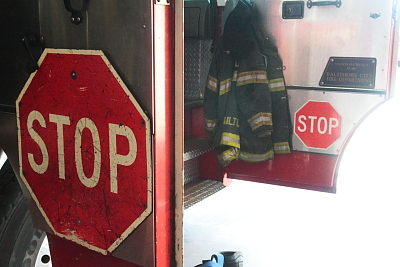 ---
Mikey, did they let you past the doors to the living area?
Silver - 07/26/10 - 11:07
Didn't try. Maybe next year!
Legeros - 07/27/10 - 07:26
Jeff, do they let people into their living areas? I know that Chicago stations typically won't allow it.
Mike - 07/27/10 - 09:32
I don't think so…
Silver - 07/27/10 - 14:02