11/20/10 247 W, 1 I - + 3 - 3 Raleigh Fire Department History, 1984
For your further historical enjoyment, here's an annotated Raleigh Fire Department history from 1984. The text originally appeared in the fire department's first yearbook.1 That 96-page hardcover book, long out of print, included a 13-page text history. The author was Captain B. T. Fowler, who used several sources including research by Wake County historian Elizabeth Reid Murray.2
The history represented the best information available at the time. Ms. Murray's research continued into the 2000s, and her exhaustive collection of notes is now available at Olivia Raney Local History Library.3 In recent years, Historian Mike Legeros (that's me!) researched her research on the history of the Raleigh Fire Department.
Hence the annotations which have been added in yellow to 1984 text. Their purpose is to correct errors, and provide additional context or information. Further review may result in further changes. Ditto for subsequent research in subsequent years. That's the beauty of history. You're always learning more about what happened. Learn more history.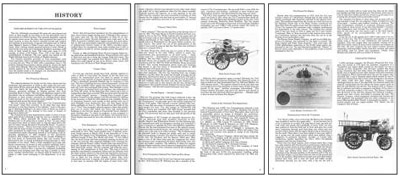 1
Publisher Taylor Publishing. Limited print run. Produced by a committee of firefighters. One copy is available at the North Carolina State Archives reading room. Others are floating around various fire stations.
2
As this
History of Histories
notes, Ms. Murray had written prior histories of the fire department, including a five-page history for a
fire protection report in 1970
.
3
And does copyright come into play here? Don't believe so, at least for this particular book. More later.
---