01/12/11 55 W, 1 I - + 2 - 3 FireNews Finds Another Tiller (or Two)
Three tillers in our state, right? Raleigh, High Point, and Cornelius-Lemley in Mecklenburg County. Pierce, Pierce, Seagrave. Hold onto your leather helmets as FireNews Editor Jeff Harkey has found another. And learned of one other.
Read his blog posting
to learn more.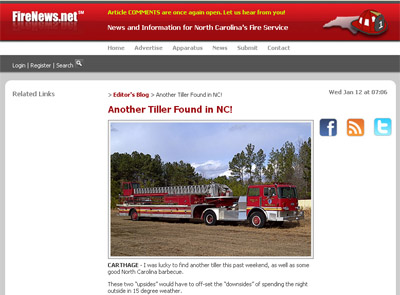 ---