01/17/11 58 W, 1 I - + 0 - 3 Heavy Rigging in Morrisville
Saw this in Morrisville today. Might be the largest wheeled crane to come through the Triangle, at least as I have observed. Terex-Demag AC700, with 700-ton capacity? Gear heads, please advise further. Imagine if fire apparatus got this large!
See more photos
on Mr. Blogger's Flickr site.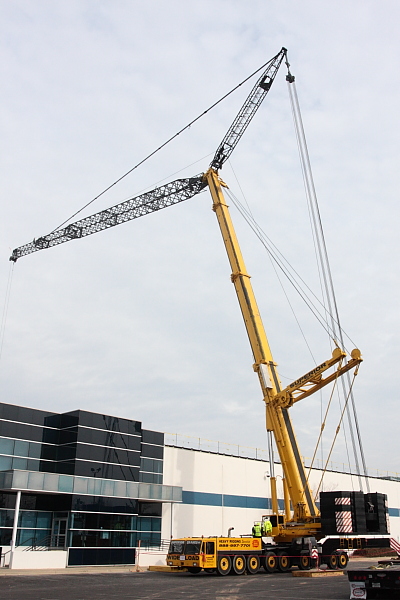 ---