02/17/11 61 W, 1 I - + 9 - 2 Winston Reservoir Collapse Kills 9, 1904
Speaking of disasters of yore, this historical marker tells the story of Winston's water reservoir, which collapsed early on the morning of November 2, 1904. That's a decade before Winston merged with Salem. Around a million gallons of water destroyed homes, drowned nine people, and injured many others.
Read this GenDisasters account
.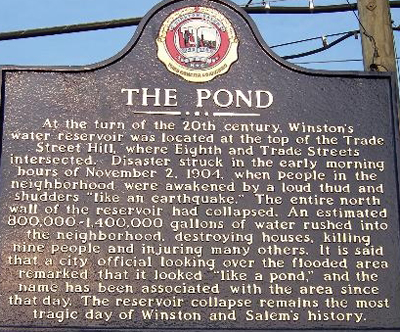 ---