04/20/11 62 W, 1 I - + 1 - 2 Polaris Cam
Riding with Task Force 8 in this picture from early Sunday afternoon. Two teams were conducting secondary searches in the Maywood Avenue area. Don't be alarmed by the crazy camera angle. That's just a bit of art.
More storm pictures by Mike Legeros
have been posted. This series from the second day is forthcoming.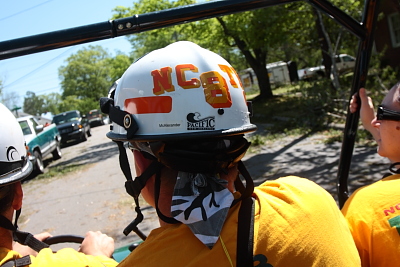 ---
That Mikey is a wild and crazy guy! (SNL reference)
Steve Martin - 04/21/11 - 06:04
No Hawaiian shirt was harmed in the making of this picture.
Legeros - 04/21/11 - 06:26