04/30/11 59 W, 1 I - + 4 - 3 The Golden Hour
For photography, that is. First and last hour of sunlight, roughly speaking. Light gets warmer, shadows get longer. Everything looks prettier. Particularly common in cinematography, e.g. the pictures in moving pictures. Below are medics on Skycrest Drive a couple hours ago.
Read the Wiki page on the subject
.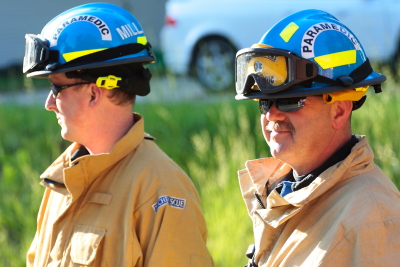 ---