05/21/11 98 W, 1 I - + 4 - 8 Historical State - History in Red and White
The bridge thread gets me thinking and using Google, notably curious about orphanage history in the Capital City. Found the following, never seen before. Historical State, a gateway to history of North Carolina State University. And more notably, some 16,000 photos from the university's archives! Do a search on, say, "fire" and you'll see shots from Pullen Hall in 1965, Tompkins Hall in 1914, and even a Fairground Fire Department image, albeit with an incorrect date. Check it out:
http://historicalstate.lib.ncsu.edu
.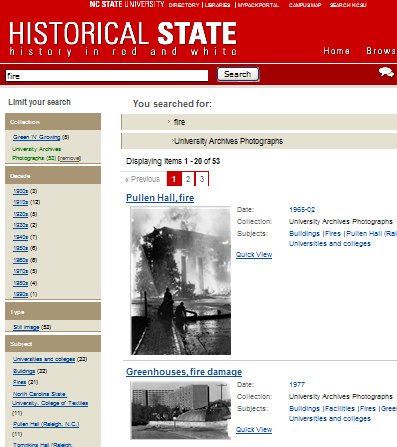 ---