06/18/11 96 W, 1 I - + 4 - 3 Eleven Ninety
Crews are back behind Lazy River Drive again today, working to extinguish a stubborn woods fire first reported on Thursday.
See prior posting
. Raleigh and New Hope fire departments have returned, along with the North Carolina Forest Service. They've added foam to their operations today, as well as a deluge gun to saturate some of the burned areas. Wake County EMS and Eastern Wake EMS responded with rehab supplies, including big ol' Truck 1. Lee Wilson and Mike Legeros were both on scene, the latter taking this picture.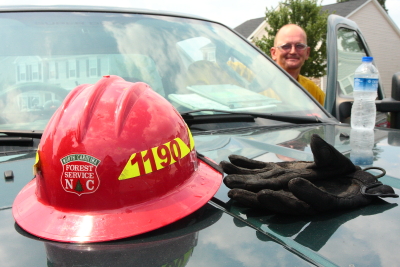 ---