07/31/11 210 W, 1 I - + 9 - 5 Winston-Salem Police Officer Dies on Duty in Crash
Another North Carolina public safety duty death was reported Saturday, when Winston-Salem Police Department Officer Russell Willingham, 28, died early that morning in a single-vehicle accident on North Vargrave Street. He was responded to assist another officer with stopping a probable drunk driver. His police cruiser left the road, went down an embankment, and struck a tree.
He reported his crash and that he was pinned. His last radio transmission was that his vehicle had caught fire. When responders arrived, his cruiser was fully involved. Officer Willingham was later found dead in the vehicle. This Winston-Salem Journal article has more information, as do other media outlets. Arrangements are pending.
Officer Willingham is the fourth law officer in North Carolina to be killed in the line of duty this year. To learn more about fallen officers, visit the Officer Down Memorial Page. The site includes a searchable database, with 502 (!) records dating as early as 1816. (The records for all states total 20,635, and date to 1791. Wonder what a consolidated database on the fire service side would look like, going back that far?) Next question, is there a comparable North Carolina police news site, or police blog, that people read?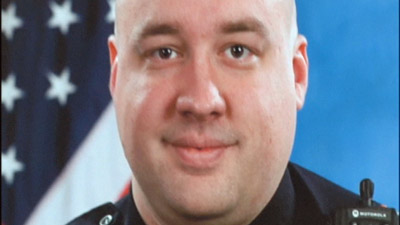 ---
I think you're off a bit. He is the 104th officer killed in the US this year. Not sure how many in NC, possibly the 4th
Mike - 07/31/11 - 23:54
Thanks Mike, I was referring to the number killed in North Carolina this year, and have corrected my text.
Legeros - 08/01/11 - 06:24