08/24/11 95 W, 1 I - + 1 - 5 Boots Needed For Tunnels to Towers Run in Wake Forest
The Ladies Auxiliary of the Wake Forest Fire Department is collecting boots for the
Tunnels to Towers Run in Wake Forest
on September 11. They're planning to line the finish line with 343 pairs of boots to represent the firefighters who died at the World Trade Center attacks on September 11, 2001. They've collected about 200 pairs to date. They'll take new or used, borrowed or donated. Can you assist?
Read this Destination Wake Forest
story for more information about the boot drive.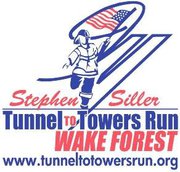 ---