10/12/11 241 W, 1 I - + 6 - 4 National Fire Heritage Center Dedication, October 14
In additional to the National Fallen Firefighters Memorial events this weekend in Emmitsburg, Maryland, another important event is also happening in town: the dedication ceremony of the National Fire Heritage Center. The date and time is Friday, October 14, at 1:00 p.m. The location is 300 South Seton Avenue, Emmitsburg, MD. That's the rear of the building that houses the Frederick County Fire/Rescue Museum and Preservation Society, where the NFHC is currently co-located.
This Firefighter Nation article tells more: "Modeled after the U.S. Army Heritage and Education Center in Carlisle, PA, the NFHC will original important work by writers; published literature on the fire service, the insurance industry and research laboratories; seminal publications; recorded oral histories of individuals; and historic artifacts." Both scholars and the general public will have access to the "only institution that collects and archives the institutional history of the fire service and allied professions."
The National Fire Heritage Center will be open to the public every Saturday, from 10:00 a.m. to 2:00 p.m. Except holidays, that is. Their web site tells more, at http://www.nationalfireheritagecenter.org. This Hawaiian shirt-wearing historian is absolutely looking forward to both a visit, and future participation. They're doing big-time what we're doing small-time. Preserving history, one memory at a time. Give me another decade at least and I will have made a decent dent.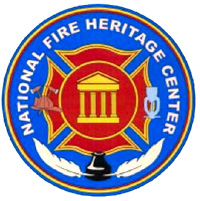 ---
I've been invited to go next year!
lee - 10/13/11 - 00:18
This will be the 4th year in a row that members from Wake & District will playing with the massed pipe band to help honor our fallen.
Mike - 10/13/11 - 10:52