10/15/11 346 W, 1 I - + 6 - 3 National Fallen Firefighters Memorial Weekend
Coverage of this year's memorial weekend event is available across multiple digital channels, including streaming video, photo slideshows, Twitter and Facebook, and a VueTOO page with consolidated content. Here's the official memorial weekend site with links to the above and more. The 30th Annual National Fallen Firefighters Memorial Weekend is being held at the National Fire Academy in Emmitsburg, MD. The names of 89 firefighters who died in the line of duty are being honored, and their names added to the memorial. They include 72 firefighters who died this year. The memorial, established in 1981, contains the names of over 3,500 firefighters.
The name of one North Carolina firefighter is being added to the memorial this year, Richard A. Miller of the Belmont Fire Department, who died after collapsing during physical fitness training on December 29, 2009. Miller was 24. Here's a FireNews.net story about him. The National Fallen Firefighters Foundation's (NFFF) Roll of Honor contains the names of 102 firefighters from North Carolina who have died in the line of duty since 1981. They also have a project underway to identify and honor fallen firefighters prior to the establishment of the memorial, called Project Roll Call.
North Carolina firefighters who have died in the line of duty are also honored by the North Carolina Fallen Firefighters Foundation. Their database has names and information for 201 line-of-duty deaths dating to 1902. Other web sources for more recent LODD information include this (outdated) page from the Office of the State Fire Marshal, as well as this web page from FireNews.net. For a historical perspective and historical data, here's an article of mine from some years ago, as well as my database of fallen firefighters. The latter was updated earlier this year. That data-- or, rather, the originating research-- has been forwarded to the NFFF, of course, for their Project Roll Call.
And for a local perspective on our fallen members, from Cary, Eastern Wake, Fairgrounds, Garner, and Raleigh fire departments, see this web page of mine, as well as our prior posting from yesterday.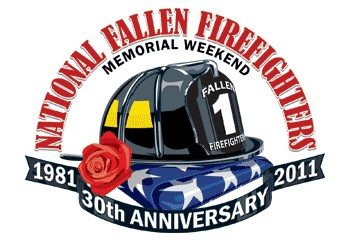 ---