11/06/11 283 W, 3 I - + 13 - 4 Miami Mystery Tower / NAS Richmond
Should you visit the Miami Zoo, located some 45 minutes south of the city, you'll notice a tall, thin, concrete structure just over the trees. Colored light yellow. With antennas on the top. Follow the signs to the Gold Coast Railroad Museum, and you'll see the thing get closer. Park beside the museum store, and the tower will be beside you.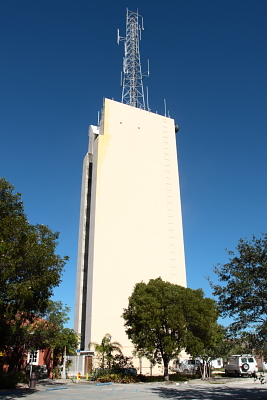 What is said structure? Why, it's a door support for a blimp hanger, built back when the property was known as Naval Air Station Richmond. The lighter-than-air base operated during World War II. (Noted one of the histories about the place, the base fire station was one of the first buildings completed on the site.)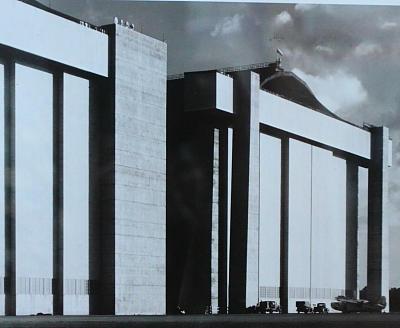 The hangar was one of three, and they were the world's largest wooded timbered hangars. They measured 157 feet high to the top of the truss arch, 257 feet wide to the inside of the truss span, and 297 wide on the outside. They were each 1088 feet long, and covered an area of seven (!) acres. Alas, their use was short-lived, as all three were destroyed during a hurricane a fire in 1945.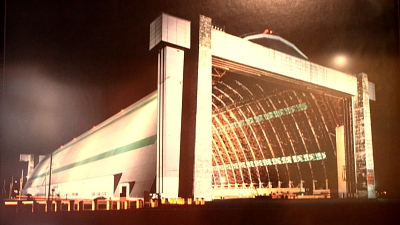 There's tons more history on the museum site. Or see a few more photos of vintage photos from the (free) historical exhibit that's located inside the museum store. Definitely worth a stop, especially if you've read about or have an interest in the blimp base outside Elizabeth City. Read some of that history, from a prior posting.
---