12/14/11 193 W, 2 I - + 3 - 1 Two Children Rescued at Raleigh Apartment Fire
Raleigh firefighters rescued two children early this morning at an apartment fire 1534 1536 North Raleigh Boulevard. The children suffered smoke inhalation and entered respiratory distress. One was resuscitated on scene. Two adults self-evacuated. All four were treated on scene by Wake County EMS. The children were transported to WakeMed.
Units were dispatched at 4:25 a.m. Engine 7 was first on scene at the two-story, brick building with 5,292 square-feet, with heavy smoke and fire showing. Battalion 2 took command on his arrival, and requested a second alarm about ten minutes into the incident. Staging was just south of the scene on Raleigh Boulevard, about a block north of Fire Station 7.
Fire investigators and other units were still on scene at daybreak. The cause was determined as accidental due to unattended cooking. Photographers Lee Wilson and Mike Legeros (below) went to the scene, and will provide more details with their posted pictures. See Lee's photos, see Legeros photos. News coverage: News & Observer, WRAL, WTVD,
December 15 update: Added links to photos and News & Observer story.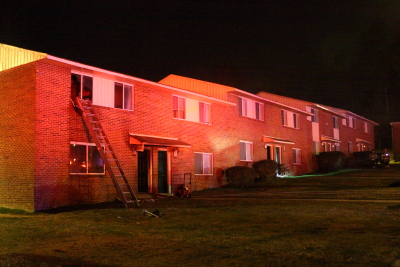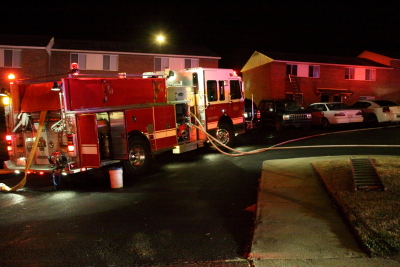 ---
Outstanding work RFD!
Candice - 12/14/11 - 12:51
Where were the children located in the house, and which company or companies made the grabs?
Mike - 12/15/11 - 11:28
Awesome job….

This is what I heard; perfect example of teamwork and a bread and butter operation; while the crew of Engine 7 knocked the fire on the first floor and protected the stairs, the crew of Rescue 2 was able to ascend the stairs and make the grab. If anyone that was there can confirm/deny/correct this, please do so.

Again, awesome job!
Silver - 12/15/11 - 12:45
Good Job Brothers!
AB - 12/15/11 - 14:52