12/17/11 285 W, 2 I - + 2 - 0 Vintage Slides of the Training Center
Let's hope in our wayback machine and take a trip to the mid-1970s. Our physical location will be the Raleigh Fire Department training center off South Wilmington Street (or was it still called Highway 15A?), and some years before the classroom building was built and the facility was renamed Keeter Training Center. What we'll watch are some high-expansion foam operations, and the filling of the smokehouse with suds.
The department had a pair of these machines-- equipped with small engines and long canvas chutes-- and they were carried on a pair of pick-me-up trucks. Foam 1 was downtown (Station 1), Foam 5 was at Cameron Village (Station 5). The latter was purchased and donated by shopping center owner Willie York, and for use in the Village Underground (remember that?). Readers can add their stories about high-ex and other old training tower tales.
By the time one M. Legeros was (briefly) a firefighter and stationed at Station 5, the foam truck was still in service. That one was a 1965 International. Three forward gears, if memory serves. Shifting lever on the steering color. Tiny siren under the hood. Here's a fun memory: one of the rescue trucks was out of service, so they piled their Hurst tools and more in the bed of one of those trucks. Then they threw a canvas tarp over the thing. 'Twas a funny sight when rescue rolled on scene!
But back to the slides. Do you have or know of other old slides? Please contact the Raleigh Fire Department historical society. We'll get 'em and share 'em and keep 'em safe. View and enjoy the slides.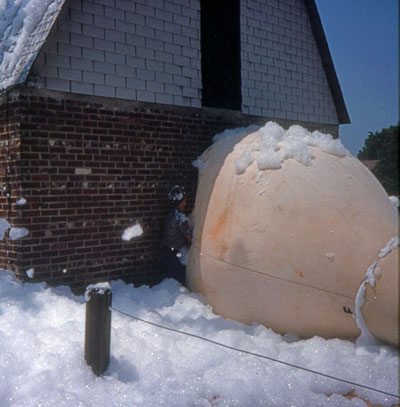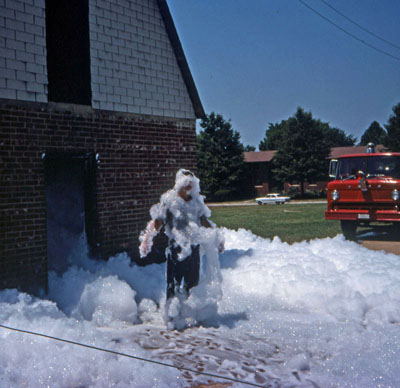 ---