01/12/12 74 W, 1 I - + 4 - 4 Dispatchatron
From a reader, here's the neatest scanner mod seen in some time. A local resident has added flashing lights and a Matchbox- scale car launcher, configured for the occasion of a fire truck-themed birthday party for their son's fourth birthday. And you thought trip lights were cool! Be honest, who immediately wants a copy of the schematics?
Read more and watch a video clip
. Thanks Paul!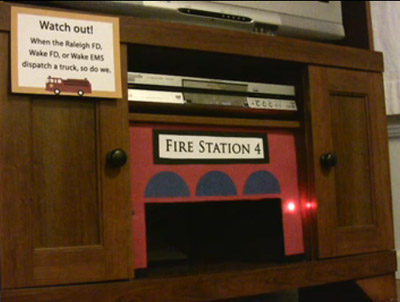 ---