05/02/12 118 W, 1 I - + 4 - 3 Fire Chief Ed Brinson Named Assistant Director of NCSFA
Press release. Edward P. Brinson has been selected to serve as the Assistant Director of the North Carolina State Firemen's Association. Chief Brinson is known to many and currently serves as the Chief of the Fairview Fire Department in Apex. He has been involved with the fire service at the local, regional and state levels over the years. He served as President of the North Carolina Fallen Firefighters Foundation from 2004 to 2007, and is a member of many national and international fire service organizations. Chief Brinson begins his work with the NCSFA on May 14.
Read the entire press release
. Congratulations, Chief!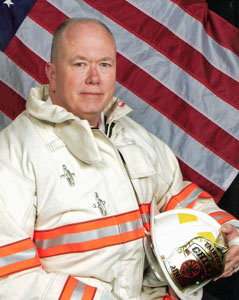 ---
Congrats Chief.
Silver - 05/02/12 - 22:34