07/28/12 234 W, 3 I - + 3 - 3 Two Alarms This Morning on Hillsborough Street
Two-alarms were struck this morning at a commercial structure fire at 5500 Hillsborough Street. That's a metal warehouse building with 3,000 square-feet, built in 1995. Building used for storage of new and used lawn equipment. It was located behind the primary structure at that address. A working fire assignment was dispatched while the units were en route, due to the visible column of smoke. Car 10 and Engine 10 arrived and found the structure fully involved.
Hand lines were pulled, a hydrant was caught, and portable deluge monitors were prepared. Additional engines were also requested, which prompted the second alarm. The majority of fire was knocked down before deployment of the monitors, however. The fire was controlled in 25 minutes, but required extensive overhaul. The cause is undermined. Hillsborough Street was closed during the operations.
Dispatched at 7:07 a.m., second alarm about 7:12 a.m., and controlled at 7:32 a.m. Units on scene included E8, E20, E14, E5, L7, L4, R3, B3 (first alarm), A1, C10, C20, C40 (working fire), E16, E13, E1, L3, R2, B4, (second alarm), Car 2, EMS4, EMS7, EMS8, EMS11, D1, D5, M91, T1. Happened at shift change, with "B" platoon personnel reporting to the scene to relieve some "A" platoon members. See photos by Mike Legeros.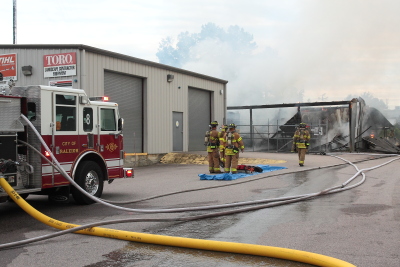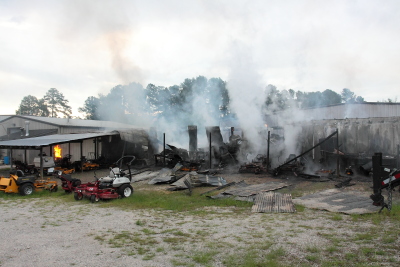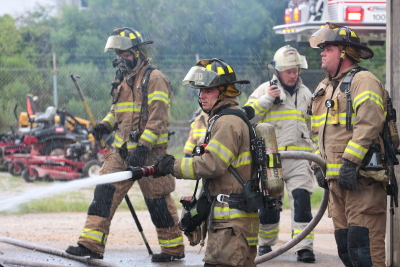 ---