09/15/12 358 W, 3 I - + 3 - 3 UPDATED: Wrightsville Beach Former Fire Stations
September 15
Updated with Sanborn Map information from 1955.
September 14
Here's a bit of cobbled-together history on Wrightsville Beach's former fire stations. The town's fire department was established around 1915. By the time of the Great Fire of 1934, they had a few water mains used for hose stations. No hydrants, no fire truck. For big fires, they called Wilmington.
By 1955, the fire station was located in the 400 block of Waynick Boulevard, beside the town hall and police station. The town was equipped with fire hydrants by that time. A water tower stood behind the fire station, and one still stands at the site today. No other department information is listed on the map sheet that's in my files.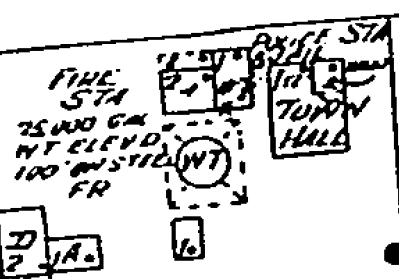 By the early 1970s, the fire station was still located in the 400 block of Waynick Boulevard. After the Causeway Bridge was completed, the town built a second fire station on Harbor Island, to house a fire engine for the island. Built in 1972, that one-bay building is located at 5 Live Oak Drive.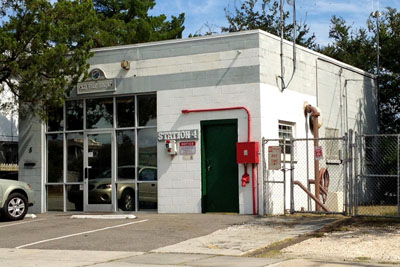 Station 2 was closed in 1984, and presumably at the time that Station 1 was relocated into a warehouse building at the junction of Highway 74 and Highway 76. The present address is 10 Seawater Lane. Old Station 1 doesn't appear to be still standing, based on Google Maps Street View. Both of the town's fire stations were presumably consolidated into a single facility. That fire station operated until 2010, when a
monster of a new station
was completed just a few hundred yards west.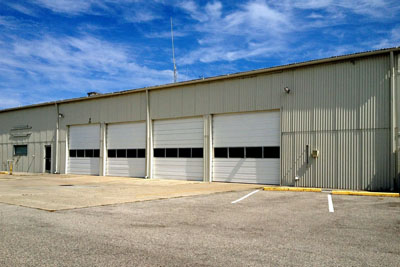 Now for a general New Hanover County fire department question. What's the story on the Figure Eight Island Fire Department, which incorporated in 1983 and dissolved in 1988? Were they based on the private island, or on the mainland? Did they merge with Ogden FD, which today has a station just a stone's throw from the bridge. Read more about former
New Hanover County fire departments
and
former fire stations
(and a page that's a bit outdated, alas).
---