10/09/12 191 W, 1 I - + 4 - 2 Raleigh Fire Museum Open, Plus History Talk, Saturday, October 13
The Raleigh Fire Museum is open this Saturday, October 13, from 10:00 a.m. to 2:00 p.m. Historian Mike Legeros will also give an an hour-long presentation at noon on the history of the Raleigh Fire Department. He'll talk about the history of firefighting in the Capitol City, from before the volunteer era through the modern career department.
The museum is located in a classroom trailer at the Keeter Training Center at 105 Keeter Center Drive. Parking and restrooms are available. Admission is free. The museum is open on the second Saturday of each month, and is Learn more about the museum, and the group that operates it, at www.raleighfiremuseum.org.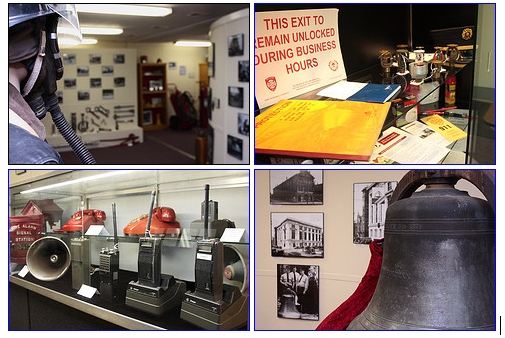 Please note antique Raleigh fire apparatus are stored elsewhere. The museum's 1961 American LaFrance pumper is located at Fire Station 9 at 4465 Six Forks Road. The city's collection of antique fire apparatus is housed at at Fire Station 28 at 3500 Forestville Road. The collection includes a 1905 steamer, a 1926 American LaFrance pumper, a 1950 Mack pumper, and a 1982 Mack pumper. Visitors are welcome at both locations.
---