01/02/13 201 W, 1 I - + 5 - 2 Chris Perry Named as New Zebulon Fire Chief
Great news to report. Zebulon Town Manager Rick Hardin has selected Christopher C. Perry to be the next Zebulon Fire Chief. He will assume his duties on March 1, 2013. Chief Sidney Perry, absolute relation, will be retiring February 28, 2013. Chris Perry has been a member of Zebulon FD since 1986, when he joined as a volunteer. He was hired the town's first full-time firefighter in 1990. He was promoted to Captain in 1992 and to Assistant Chief in 1998. He has held that rank since that date.
Chief Perry worked for Wake County Fire Services from 1992 to 2008. He was one of the original three members assigned to WC1, and later supervised the program. His last position was Chief Deputy Fire Marshal, responsible for WC1 and fire department assistance. In 2008, he moved to Johnston County and was hired as Fire Marshal. In 2010, he was promoted to Asst. Director of Emergency Services. The position still included his role as Fire Marshal.
He's also currently serving as the Second Vice President on the North Carolina Fire Marshal's Association, and has served on the board of the Wake County Firefighters Association for three terms. Congratulations, my friend!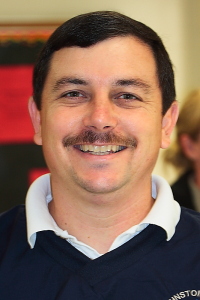 ---
Congrats to Chief Perry! Welcome back to Wake County full time!
Russell - 01/02/13 - 17:37
Congrats Chief Perry!
A.C. Rich - 01/02/13 - 20:27
Congrats Chief Perry!
Russell Stanley - 01/02/13 - 23:42
Well it's about time! Congrats and best of luck! Your friends and supporters are always just a phone call away.
J.Boggs (Email) - 01/02/13 - 23:47
Congrats again, well deserved! Let me know if I can assist in your endeavors to take ZFD to the next level, good luck and enjoy the ride!
16 on scene - 01/03/13 - 08:59