03/07/13 269 W, 3 I - + 1 - 3 Cabin in the Woods - This Morning's Working Fire
Aerial operations on Leesville Road, you say? That's Ladder 3 and Ladder 6 operating early this morning on Leesville Road, south of Strickland Road. They and other Raleigh units were dispatched to a house fire as reported from nearby Treymore Lane. Engine 23 arrived with a fully-involved structure in the woods at the southwest corner of Leesville and Strickland roads. The property at 9605 Old Leesville Road was a two-story (tax records say one-story) single-family dwelling with a partial basement, with 2,078 square-feet and built in 1982. The house, abandoned for four years we later learned, was located in the county. No (apparent) driveway, nor easy vehicle access. Crews schelped their lines over guard rails and around trees.
Defensive operations were utilized, with two ladders along with deluge gun(s), portable monitor(s), and hand lines. Three hydrants were caught, with very long lays including Leesville Road east (!) of Westgate Road. Durham Highway Fire Department was requested as mutual aid, protect exposures on east side of structure from possible extension into woods. Leesville and Strickland roads were closed during operations. Collapse hazards were present as the structured burned. The fire was controlled in, say, an hour. Units on scene included E23, E24, E17, E18, L6, L3, SQ14, R1, B4 (command), B5, C20, C420, DHFD P1, DHFD B6, E16 special called, Mini 2 requested but returned to service, EMS 22, EMS 3, EMS 1, D4, T1. See more photos (though it was dark!) and read a few more details from Mike Legeros.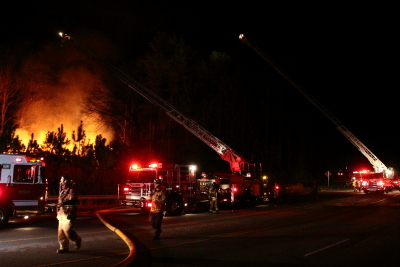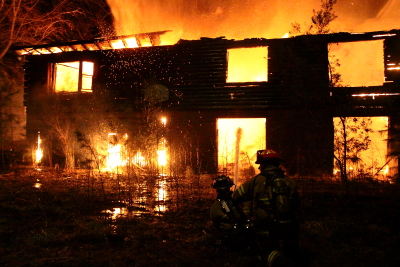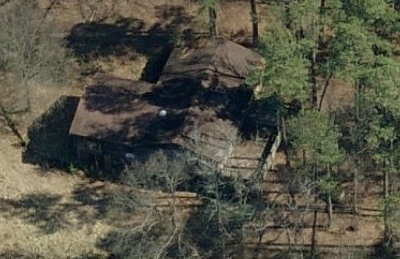 ---
should be ladder 3 and ladder 6….
6 truck - 03/07/13 - 23:39