04/22/13 163 W, 1 I - + 5 - 4 "Ugly" Web Site Wins Design Award
For the web heads reading, here's a neat Gerry McGovern column about the www.gov.uk web site and the design award it won. How does a web site with such little seeming visual appeal win a design award, you ask? Especially with nothing that razzles or dazzles the senses??
Here's a key quote from McGovern that says everything: "Design is not just how it looks. Design must also be concerned with how it works. For things to work on the Web they must be findable. That requires a focus on search and navigation. When these are found the customer must be able to do something with them; complete a task."
Ask yourself this about your web site(s): are your customers (the visitors) able to "do" what came there to do? Or does the thing exist more to make you happy, than someone else?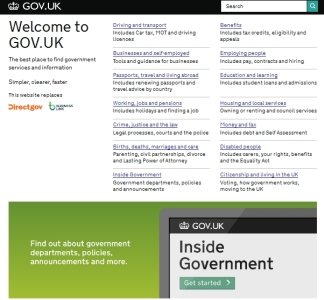 ---